Whether you are looking for Aftermarket John Deere heavy equipment parts, Aftermarket Mack Truck parts and Bobcat or Caterpillar brand heavy equipment parts, Stu Import Export has you covered. Our Heavy Equipment parts warehouse can help you find and locate the proper parts and tools for your heavy equipment or machine.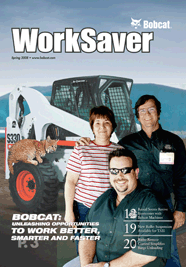 Thank you for visiting Stu Import Export Inc. We specialize in the sale and export of heavy equipment parts, heavy machines, truck equipment, industrial equipment parts, tools, tires and all of your construction equipment and supply needs. Got a question regarding your heavy equipment and how to find the right part? - please give us a call or fill out our quick questionnaire - that simple.

What makes us stand out against our competition, is our fast service. Our specialty is providing you with the heavy equipment parts, truck parts, and tools you need, at a competitive price, in the quickest time possible. We can even offer same day service to several areas in the Caribbean. With our experience, we have the expertise to make sure you receive the RIGHT heavy equipment parts!
Over 21 YEARS OF EXPERIENCE, TRUST & RELIABILITY
Stu Import Export Inc has had the priviledge of providing our customers with their heavy equipment parts thru over 21 years of top customer service and quick delivery of their parts.
THE RIGHT HEAVY EQUIPMENT PARTS - THE RIGHT BRANDS

Heavy Equipment parts come in large and small sizes and Stu Import Export Inc is there to help you find the right solution for your heavy equipment. Let our experienced professionals assist you with your heavy equipment part solutions - whether you need John Deere, Komatsu, Caterpillar or Mack Truck parts, Stu Import Export is there to get your parts delivered fast.
HEAVY EQUIPMENT SOLUTIONS DELIVERED FAST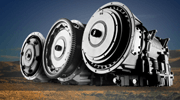 Construction and Heavy Equipment is one of the areas we specialize, but our solutions and experience expands to customized heavy equipment parts and commercial trucks featuring diesel engine parts. If your heavy equipment or truck needs transmission, we offer transmission solutions as well. We work very closely with Allison Transmission to provide accurate parts and transmission replacement for your heavy equipment or truck. We are proud to also work closely with PAI parts and the many heavy equipment vendors who are part of an amazing professional network to serve our customers and clients with the right heavy equipment parts and solutions.
FAST SHIPPING
Lastly, Stu Import Export Inc sets itself apart by providing top customers service and solutions for the heavy equipment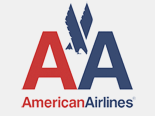 industry, but it is our fast shipping solutions that our clients and customers rave about. As American Airlines largest cargo shipper in Orlando, Stu Import Export is always on the go with fresh new heavy equipment parts.
We welcome and thank you for visiting our website! - please call us at 321-281-6071 with any questions. We look forward to hearing from you!