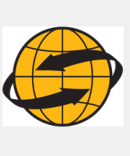 Stu Import Export is ready to help you with Aftermarket Mack Truck parts and other heavy truck parts. We are a top distributor for PAI Industries aftermarket truck parts. Pinnacle series parts, and heavy haul truck parts are some of the most dependable heavy equipment parts in the industry today. Finding Mack Truck parts such as for the TerraPro garbage trucks, and diesel engine filters, requires a dependable company like Stu Import Export to get the genuine Mack Truck parts for that brand new condition feel when back on the road.
Aftermarket Mack Truck axle carriers parts and Pinnacle Series trucks are legendary for their hard work, heavy loading and dependability. Getting the right Mack Truck part is essential to protecting your great investment in any of the Mack Truck series.

Stu Import Export Inc. are experts with all Mack Truck parts and heavy haul truck solutions.
Stu Import Export Inc., is ready to answer all your Mack Truck parts questions and help find the right Mack Truck genuine parts. Whether you need Mack Truck diesel engine filters and valves, Mack Truck axle carriers and tires.
If you are using Mack Trucks and need the trust and reliability of top notch quality service and fast delivery of the right aftermarket Mack Truck parts, give Stu Import Export Inc. a call today. We're here to help with all your Mack Truck parts, dump truck parts, and heavy equipment parts needs.