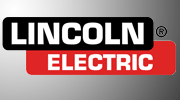 Stu Import Exports Inc. supplies parts and distribution services, and serves as a re-seller of welder and welding equipment parts and products for Lincoln Electric. We offer genuine and original welder and welding equipment parts for your Lincoln Electric Welders.
Some of Lincoln Electric most popular welders include:
Engine Driven Welders - If you need a welder or need parts for The OutBack Welder Series model give Stu Import Export Inc. a call and we'll have your part ready to ship in no time. We can help you replace your BullDog Welder parts or supply a new one, The Pipeliner Welder and the multi process Ranger Series Welder.
Diesel Engine Welders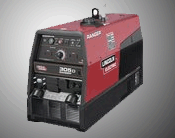 Diesel Engine Welders, as are most diesel engines in general are always under tight restrictions from the Environmental Protection Agency (EPA) and therefore any out dated welding or engine driven welders must meet the EPA standards and criteria - with Final Tier 4 taking effect on January 1st 2013. Stu Import Export can help ensure that your diesel engine welding is meeting 25 HP EPA standards and can get you on the road to helping your company's image in carrying environmental friendly welding products. Call Stu Import Export today about this important Diesel Engine Welding Environmental development.
You can depend on Stu Import Export Inc. to supply all your Lincoln Electric welder parts and accessories.
Whether you need replacement parts for Lincoln electric Multi-Process Welders or Stick Welders Stu Import Export is one phone call away from shipping your parts.